HP Exploring Possibility Of Licensing WebOS And Samsung Is Said To Be Interested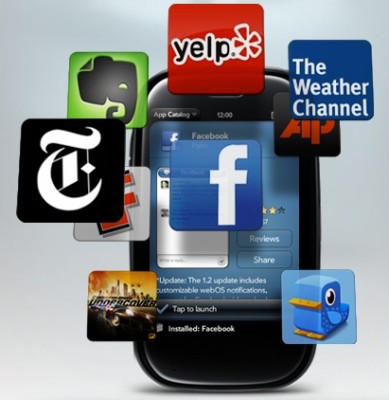 According to Bloomberg's report, HP is interested in licensing its mobile operating system webOS to other companies, which may open the door for yet another competitor in the tablet and smartphone market.
"We are talking to a number of companies," Apotheker, president of the company, stated in Beijing, refusing to give more details."I can share with you that a number of companies have expressed interest. We are continuing our conversations."
HP is launching the TouchPad tablet during the next several days, and reportedly is trying to create its own cloud-based media service that is similar in some aspects to iCloud from Apple.
As Bloomberg report reads, Samsung is expressed interest in licensing webOS that can become an alternative to the Android-based systems currently manufactured by the company.
"A partnership with HP would allow Samsung, which uses Android for its Galaxy Tab tablet computers, to customize devices amid speculation that Google may restrict modifications for phones that use Android,"  said one source, who wanted to keep the name in secret, considering the private character of the talks.
If HP's mobile products prove to be a success and Samsung applies webOS as a main platform for its products, then mobile market could be changed with a new contender fighting for the market share with iOS and Android.
Of course, Microsoft has been promoting its Windows Phone mobile operating system, but its popularity among customers was not very high thus far. But the company teamed up with Nokia to work on the future hardware of the manufacturer, which could result in making Windows Phone yet another main player if customers favor it.

Leave a comment