iFixit Performs Teardown of iPad mini 4, Confirms 2GB of RAM

The iFixit team has recently performed a teardown of the iPad mini 4, which was officially announced at a media event last week. This teardown confirms that the updated 7.9-inch tablet is equipped with 2GB of RAM and 1.5 GHz Apple A8 processor. Apart from that, the experts have found out that the device comes with a smaller battery.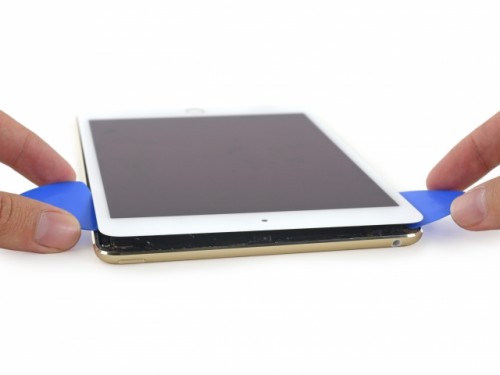 While the information about 2GB of RAM and A8 processor has been shared before the teardown, the data about battery capacity is rather new and quite surprising. The battery inside the iPad mini 4 has a capacity of  5,124 mAh. Just for you to compare: the battery capacity of the iPad mini 3 is 6,471 mAh. However, the smaller battery shouldn't influence the battery life of the device since Apple has modified iOS 9 to make it more energy-efficient. As to the other internal components, they have become smaller and thinner.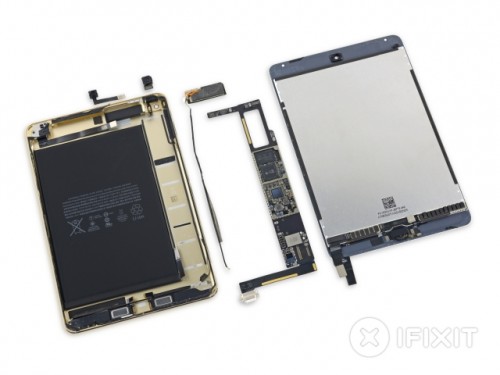 Apple has also refined, slimmed down and moved around many of the new iPad mini 4's parts due to shrinking the device's thickness from 7.5 mm (iPad mini 3) to 6.1 mm (iPad mini 4). For instance, the FaceTime camera has slimmed down, the battery has shrunk, the LCD and front panel glass are fused together and antennas have been moved both to the top and bottom of the device.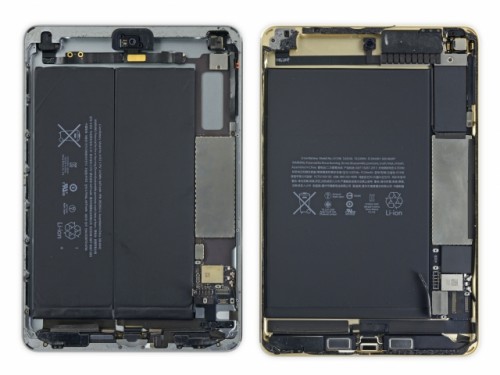 Apple unveiled the iPad mini 4 alongside the iPhone 6s, iPhone 6s Plus and iPad Pro. Unlike other new gadgets, the small tablet is currently in stock and can be purchased and delivered to customers within several days.
[via MacRumors]

Leave a comment