Images Showing Apple's New Wireless Keyboard Appear Online

A brand new wireless keyboard has been recently spotted on the official Apple Online Store in Czech Republic and Hungary. What is interesting about this keyboard is that it can boast of  backlight keys and a power button instead of the usual eject button for CDs. As can be see below, the new wireless keyboard has the same size and shape as the old one, however, the F5 and F6 buttons have been made responsible for adjusting the brightness of the backlight.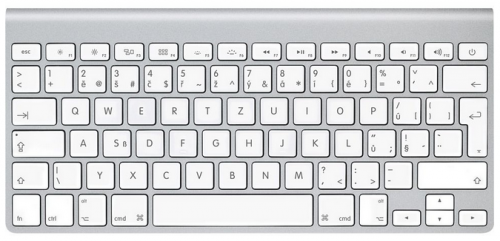 The addition of a power button on the keyboard is interesting, given that Macs currently do not detect wireless keyboards until after booting. It could be speculated that the power button is for turning on or off the wireless keyboard itself, but additional photos reveal that the keyboard still has a power button on the side in its traditional spot. As such, the exact functionality of the key remains unknown.
One strange thing about the keyboard is that the guys from Cupertino haven't updated its description. Currently, it is unclear, whether they have posted a photo of the new wireless keyboard by mistake, or they simply want to quietly update this product in the near future. Well, we'll see soon.
[via MacRumors]

Leave a comment