Initial Verizon iPhone 4 Sales May Be Below Expectations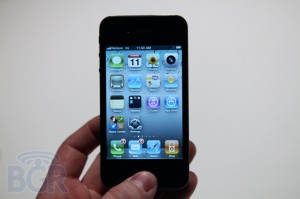 This Wednesday Boy Genius Report revealed that the launch of the Verizon iPhone 4 did not meet the expectations of Verizon and Apple. Their unknown Apple source even provided figures of sales in five Apple stores, two of which are "very, very prominent" locations. Here are the provided numbers for sales of iPhones with contracts of different carriers.

Thursday: Verizon = 909, AT&T = 539
Friday: Verizon = 916, AT&T = 680
Saturday: Verizon = 660, AT&T = 471
Sunday: Verizon = 796, AT&T = 701
Monday: Verizon = 711, AT&T = 618
Other facts from the report:
30% of those who bought the Verizon iPhone were Android users who switched to Apple's handset;
25% switched from BlackBerry's platform;
14% of Verizon iPhone 4 buyers switched from AT&T;
Online pre-orders of the device succeeded 550,000 units.
Currently we cannot check this information, as Apple and Verizon haven't yet announced sales figures of the Verizon iPhone 4 that went on sale a week ago on Feb. 10, but it is known that first-day preorders for existing customers of Verizon quickly sold out. Last year, however, Apple reported sales stands in just three days after iPhone's release, though then the device appeared in five countries at once.
Earlier Mike Abramsky from RBC Capital Markets reported the sales of CDMA iPhone in 40 different Verizon stores at launch were healthy, but not "blowout".

Leave a comment