"Instant" Video from iTunes - Mistake or True?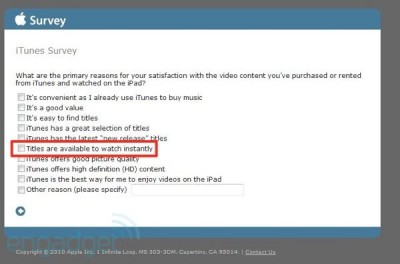 A new Apple iTunes survey reveals quite interesting information – among other iPad features, it suggest the ability of "instantly" watching iTunes Store video – something that is not currently available.
At the moment watching videos on iPad requires the full file to download before the beginning of playback, and Apple TV also needs some buffering.
Although this could easily be miswording on the part of the survey stuff, the source is still Apple itself which gives some hope.
Could Apple possibly announce a new video streaming service at tomorrow's Special Event?

Leave a comment