iOS 11 Interesting Features Overview

Apple released the official version of iOS 11. If you have installed Golden Master version, you won't get the update notification, as GM is actually the same as iOS 11. We made a list of interesting iOS 11 features you'll like.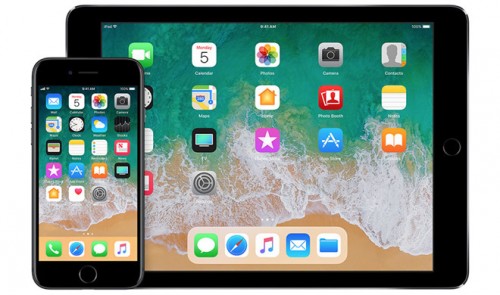 New Control Center
Apple has redesigned the control center so that now all icons fit on a single screen, there's no need to swipe to see all. You can add your own shortcuts, but so far only for native apps and features.
"SOS" feature
You can temporary disable Touch ID of Face ID in case of emergency. Press sleep/wake button quickly 5 times in a row for iPhone with Touch ID or long press the sleep/wake button along with volume button on iPhone X. After disabling the biometric sensor iPhone will ask for the passcode to unlock the device.
Sharing Wi-Fi password
If you are in a range of the Wi-Fi network you once saved on one of your devices, you can share the password to another device without entering it. You will see a popup on another device, asking if you would like to use the password you once entered. This is particularly handy if the password is too complicated.
Do Not Disturb While Driving
The feature will disable iOS notifications when you are driving. This will work if you connect your iPhone to your car via Bluetooth, but iOS can automatically detect that you are driving from your location and accelerometer data. Do Not Disturb is designed to help drivers focus on the road.
Removing Rarely Used Apps
You can tell your App Store to automatically delete apps you don't use regularly. The icon of such app will stay on the home screen, but when you open it, it will be downloaded from the App Store.
Compressing Photos
iPhone camera will take photos and shoot videos in High-Efficiency format. It means that photos and videos will be the same quality, but iOS will cut its size to save space. If you send such a photo in a mail, it will be decompressed and appear in full size.
[via TechCrunch]

Leave a comment