iOS 9.3 Lets Users Monitor Data Used by Wi-Fi Assist

Looks like Apple has finally added a really useful feature to its mobile operating system. After the release of iOS 9, many users have begun complaining about the uncontrolled usage of cellular data because of Wi-Fi Assist. iOS 9.3, which is currently a beta, features one tiny tweak that makes it easy to understand exactly how much cellular data the device has used over a certain period of time. Now it is possible to monitor the Wi-Fi Assist activity and be aware of the cellular data usage to prevent additional charges from carrier.
Below you can take a look at the screenshot showing the newly-added feature.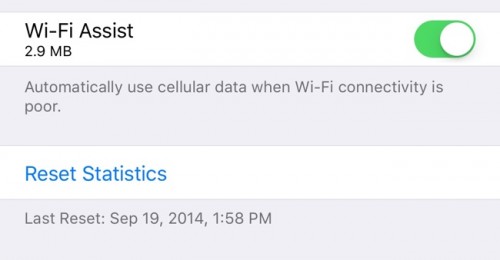 Wi-Fi Assist data usage can be checked within the Settings app by choosing the Cellular section and scrolling down to the Wi-Fi Assist option. Next to the toggle that turns the feature on and off, there's now a data usage number that displays how much data has been consumed when it is in use.
In case you don't know, Wi-Fi Assist allows the device to switch to cellular data each time the Wi-Fi signal is weak or unstable without asking the user for a permission. Due to the addition of this feature, many people have faced problems with extensive data usage and additional charges.
[via MacRumors]

Leave a comment