iOS 9 Adoption Rate Reaches 50% - App Store Data

According to Apple's latest press-release devoted to the iPhone 6s and iPhone 6s Plus pre-sales and retail stores availability, the recently-released iOS 9 is now installed on more that 50% of active devices. Even though iOS 9 bricked a wide number of iPhones and iPads and caused a number of compatibility and performance issues, its adoption rate is close to setting up a new record.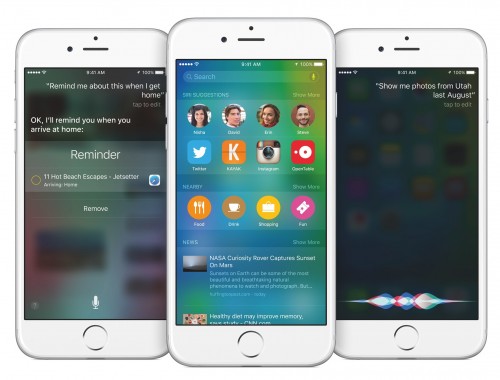 The data about iOS 9 adoption comes from the App Store. The 50% rate was successfully reached on September 19th, so now even more users have this version of Apple's mobile operating system installed on their compatible iPhones, iPads and iPod touch portable media players.
"Customer response to the iPhone 6s and iPhone 6s Plus has been incredibly positive, we can't wait to get our most advanced iPhones ever into customers' hands starting this Friday," said Philip Schiller, Apple's senior vice president of Worldwide Marketing. "iOS 9 is also off to an amazing start, on pace to be downloaded by more users than any other software release in Apple's history."
Even though the adoption rate is pretty high, I'd suggest that you should wait a bit and update after Apple fixes the bugs causing the 'Slide to Upgrade' issue and other problems.
Have you upgraded to iOS 9? Have you encountered any problems with the update? Let us know in the comments section below this post.

Leave a comment