Apple Releases watchOS 2.0 to Users Worldwide

Apple has finally released watchOS 2.0 to Apple Watch users worldwide. The update was expected to become available to public on September 16th, however, Apple found a major bug in the software that delayed the release.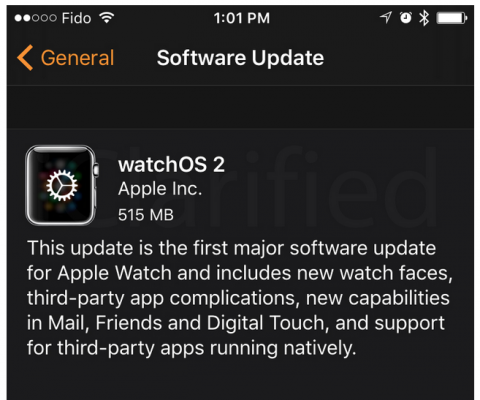 The most-recent update can boast of new watch faces, improvements to Siri, Mail and other stock apps and better support of apps created by third-party developers. Apart from that, watchOS 2.0 works better with Apple Pay and Wallet and contains enhancements for Friends, Digital Touch and Music.
If you have an Apple Watch and if you want to use the newest firmware on your wearable device, you can download watchOS 2.0 right now. It is available via the dedicated Apple Watch iPhone app. To download and install the update, you need to launch the app, go to My Watch section, select General and then Software Update. After tapping the 'Download and install' button, the update process will start.
Should you face any issues or difficulties with the Apple Watch or the latest watchOS version, feel free to ask for help in the comments section below. We'll do our best to help you.

Leave a comment, read comments [1]