iPad mini 4 to Get Better Processor, 8MP Camera and Other Improvements - Rumor

According to the latest report published by the Japanese blog Macotakara, the iPad mini 4, which is expected to be released this fall, will be a smaller copy of the iPad Air 2. People familiar with the matter claim the tablet will get an updated 64-bit A8 processor, 802.11ac Wi-Fi and the 8-megapixel rear camera. Moreover, the fourth-generation iPad mini will become thinner - only 6.1mm.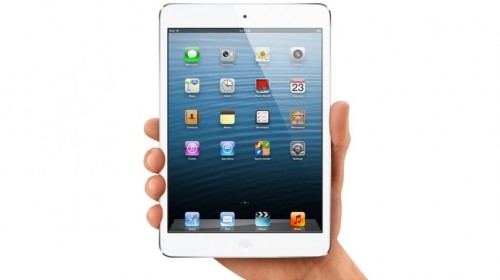 The same sources have also shed some light on the iPad Air 3. It is currently unknown whether the guys from Cupertino will release this device this year or forego it in favour of the launch of the widely-rumored 12.9-inch iPad Pro and the iPad mini 4.
Here's what AppleInsider writes about the most-recent rumor:
The Japanese-language Macotakara said on Saturday that its industry sources are describing the iPad mini 4 as a shrunken version of the iPad Air 2, with plans calling for the adoption of many of the same specifications, notably a new 8MP iSight camera, A8-series processor, and 802.11ac Wi-Fi.
Apple hasn't yet commented on the rumors about the release of the iPad mini 4, iPad Air 3 or iPad Pro. Don't expect that the guys from Cupertino will do this. That's not what usually happens.

Leave a comment