iPhone 5 and iPhone 4S appeared on Cincinnati Bell website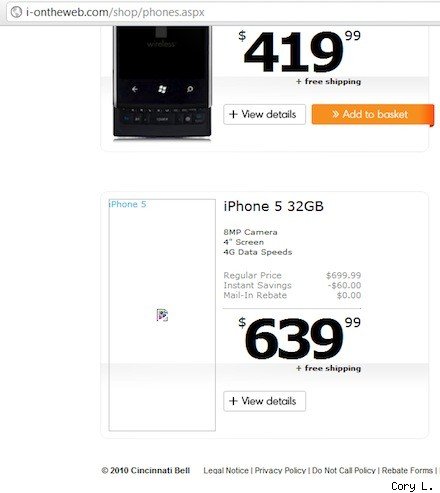 TUAW reports that iPhone 5 and iPhone 4S were revealed on i-Wireless, prepaid cell phone section of the Cincinnati Bell website. Cincinnati Bell is a regional carrier in the US, not a major carrier like AT&T or Verizon. Information was quickly removed from the site, but we have couple screenshots

iPhone 5 was accompanied by a $639.99 price tag and a handful of specs: 32GB, 8MP camera, 4" screen and 4G data speeds. These specifications align with most of the rumors that we've heard about the device.
As for iPhone 4S it displayed a $99.99 price tag and the following specs: 16GB, 5MP camera, 3.5" screen and A5 processor.
Both iPhone 5 and iPhone 4S are expected to be officially announced on October 4th.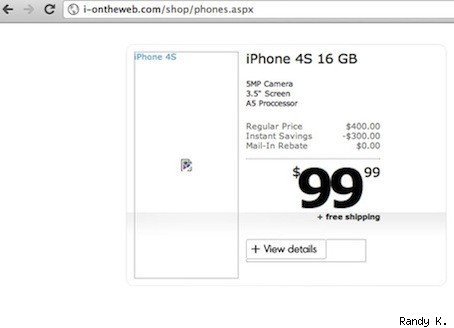 Leave a comment, read comments [1]