iPhone 5c Explodes in Man's Pocket, Apple to Conduct Investigation

Right on a Valentine's Day, an iPhone exploded in the pocket of a man from Long Island causing second and third degree burns of the man's skin and ruining all his plans for the holiday. Because of such an accident, a man was taken to a burn unit of the local hospital and spent as many as ten days there.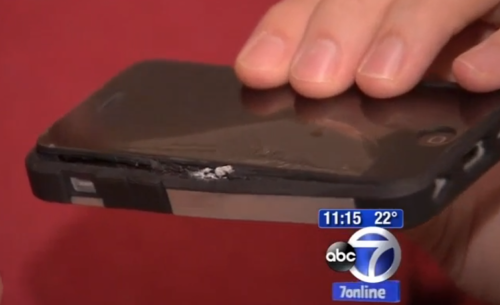 As to the device, which exploded in the pocket, this was a black iPhone 5c in a metal case. What is interesting is that the owner of the device said he was using Apple cable, not a third-party one, with his handset. He also hired a lawyer to protect his rights. According to what Eyewitness News reporters say, Apple is aware of the accident and will investigate it.
Erik Johnson, the iPhone owner says, "My iPhone blew up. And everybody's answer is 'What?'" The phone was in his pocket on Valentine's Day when it spontaneously exploded, just moments after he arrived at his cousin's wake.
This is not the first iPhone, which suddenly ignited or exploded. However, this is probably the first one, which exploded after being charged with an Apple charger. It is known that counterfeit third-party cables and chargers overheat the battery of the smartphone, however, it is (or it was) believed that Apple-certified chargers don't do that. Let's wait for the results of the investigation and official explanation of the accident from Apple.
[via iClarified]

Leave a comment