iPhone 6 Front Frame and LCD Shielding Appear Online

Another iPhone 6 part appeared on the Internet today. It's an LCD shielding that separates the display from other internal parts of the smartphone. While it is still unknown if the part from the image is original or it's just a mockup, it looks similar to the LCD shielding found in Apple's iPhone 5s. The main difference is the size: the leaked part is larger, which indicates that it is designed to fit the 4.7-inch iPhone 6. Take a look at the photo below and you'll understand what I mean.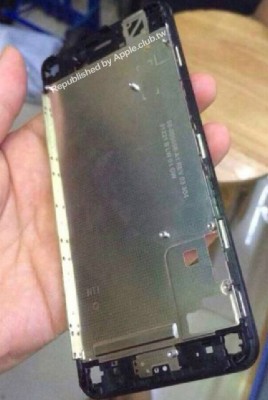 While it is not confirmed that this part is indeed from the 4.7-inch iPhone 6, it is consistent with similar parts seen on previous iPhones. Apple.club.tw claims that it is the proper size for the larger iPhone 6, and that certainly appears reasonable based on how it looks in the hand.
Ahead of the release, more and more images and videos surface on the Internet that show how the next-generation iPhone 6 will look like. Yesterday, for instance, a back panel for the iPhone was spotted online.
[via MacRumors]

Leave a comment