iPhone 6 to Feature Chip Similar to iPhone 5s's M7

As you probably know, Apple's iPhone 5s features a small chip called M7, which allows the handset to cope with difficult tasks, for example, modern graphics in new games, without any troubles. According to an image that was shared by a Chinese website GeekBar, the next-generation iPhone may get something like the M7 chip as well.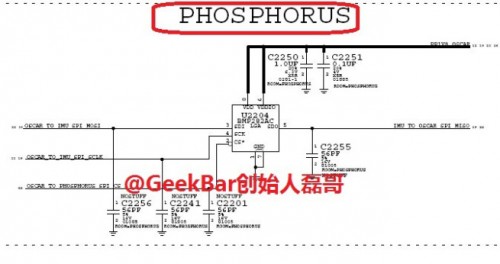 What the reporters posted online is the leaked rendering for the alleged chip codenamed 'Phosphorus'. While there's no way to check the legitimacy of the image, it may actually show the original schematics for the chip.
The new unit appears to be able to communicate with an external accessory, as well as perform pedometer and motion tracking functions seen in the M7. Therefore, it may be possible for the new iPhones to communicate with external health and fitness devices in a low-power state, without waking the rest of the A8 SoC.
Nobody knows for sure whether the chip will be added to both 4.7-inch and 5.5-inch iPhone 6 models or only to a larger one. Anyway, it will be interesting to see the new chip in action. This will become possible very soon as the guys from Cupertino are expected to unveil their new iPhone on September 9th.
[via 9to5Mac]

Leave a comment