iPhone 6s Has Smaller Battery Capacity than iPhone 6

A couple of weeks ago, a rumor appeared on the Internet that suggested that the iPhone 6s will get a smaller battery size and capacity than the iPhone 6. The rumor was accidentally proven by Apple in the iPhone 6s Introduction Video. Attentive users managed to see that the battery has a capacity of 1715mAh, which is noticeably lower than the capacity of the battery found in the iPhone 6 (1810mAh).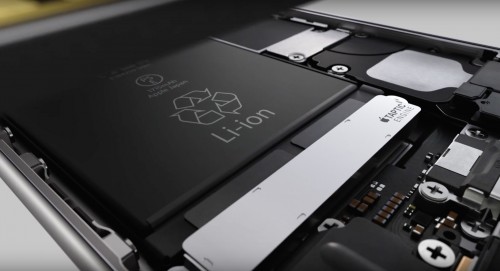 The decrease in capacity, however, shouldn't influence the iPhone 6s battery life as it comes with more power-efficient iOS 9 and the hardware that reportedly consumes less energy.
Despite having a smaller battery, Apple hasn't changed it's specifications for battery life, meaning the company has managed to reduce power consumption thanks to its new A9 processor and iOS 9 operating system.
The actual battery life of the iPhone 6s remains unknown at the moment. To determine how long the device can work on a single charge, we should wait for the official start of sales.
Both iPhone 6s and iPhone 6s Plus will become available for pre-orders on September 12th.

Leave a comment