iPhone 7, 7 Plus, and 6s Captured 31.3% Market Share in the USA in November

According to the latest report shared by Kantar Worldpanel, Apple's iPhone captured 31.3% of the US smartphone market in the quarter ending before holidays. Android share is falling as the vendors are selling less smartphone with this operating system on board. In 2015, Android's share was 60.4% and now it's 55.3%. iOS is slowly but steadily luring new customers and Android is losing them.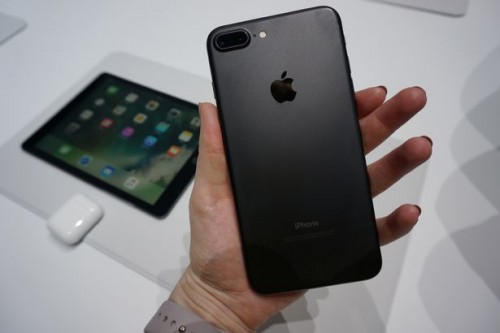 The most popular smartphones of the pre-holiday quarter include the iPhone 7, iPhone 7 Plus, and iPhone 6s.
iPhone 7, iPhone 7 Plus, and iPhone 6s were the three most popular smartphones in the US at the beginning of the holiday period, for a combined 31.3% share. The Samsung Galaxy S7 and S7 edge were the fourth and fifth best-selling phones in the US, with Samsung capturing 28.9% of smartphone sales.
Later this year, Apple will release the iPhone 8 with AMOLED screen that may become the most popular iPhone ever due to set of features and design. This device will get an updated processor and a number of other improvements.
[via iClarified]

Leave a comment