iPhone 7 Plus to Feature 256GB Storage Option and 3,100 mAh Battery

According to the latest report from Chinese insiders, the iPhone 7 Plus may get a 256GB storage option as well as larger 3,100 mAh battery. These two things will reportedly differentiate the larger 5.5-inch handset from the smaller 4.7-inch model, the iPhone 7. The report comes from a website called MyDrivers, which can't be called a very reliable source of information because of inconsistent rumors it shared in the past, however, the specs mentioned in this report are plausible and even long-awaited.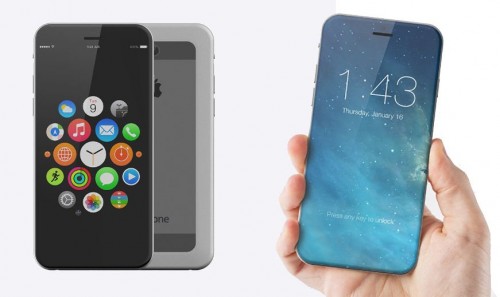 The report does not specify if the iPhone 7 Plus will still have 16GB base storage, or if Apple will opt for larger storage options such as 32GB, 128GB and 256GB, compared to the iPhone 6s Plus lineup of 16GB, 64GB and 128GB models.
Previous reports suggest that the iPhone 7 and iPhone 7 Plus may feature a thinner body without the 3.5mm headphone jack, new A10 processor, 4GB of RAM and a number of other hardware improvements. Both handsets may also become waterproof.
Apple hasn't yet announced the release date of the updated smartphones. People familiar with the matter believe we'll see new iPhones in the fall. Before that, the company may also unveil a smaller 4-inch iPhone 6c with A9 processor, 2GB of RAM and the design reminiscent of the iPhone 5s.
[via MacRumors]

Leave a comment