iPhone 7 to Be as Thick as iPod touch and iPad Air 2 - Ming-Chi Kuo

According to the latest report from KGI Securities analyst Ming-Chi Kuo, Apple is planning to make the iPhone 7 as thin as the iPod touch and the iPad Air 2. In a document obtained by AppleInsider reporters Kuo suggests that the 2016 iPhone may get the thickness of 6.0mm or 6.5mm. Apart from that, the expert believes that Apple will continue using Force Touch displays in the upcoming iPhones. First smartphone, which is expected to support the technology currently used in the Apple Watch and a number of MacBook models, is the iPhone 6s.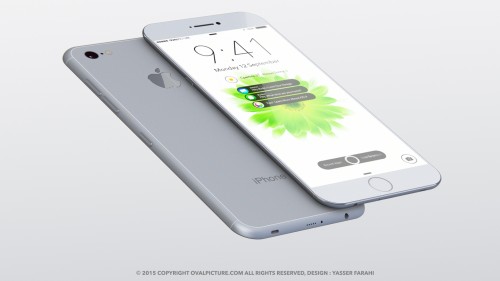 If accurate, that would put the "iPhone 7" in line with Apple's current iPod touch and iPad Air 2, both of which are just 6.1 millimeters thick. In contrast, the current iPhone 6 is 6.9 millimeters thick, and new 7000 series aluminum on the "iPhone 6s" are expected to make that device just over 7 millimeters thick.
It's too early to talk about the specs of the iPhone 7. If to speak about the specs of the upcoming iPhone 6s that is expected to be released this Wednesday, they include the A9 processor, 2GB of RAM, 12-megapixel camera and a number of other hardware improvements.
[via AppleInsider]

Leave a comment