iPhone 8 May Be Launched in September, But in Limited Quantities

According to the latest report from Barclays analysts, the iPhone 8 may be launched in September alongside two other models, but in very limited quantities. Apple will be able to catch up with the demand and improve the stock availability only in the fourth quarter of 2017.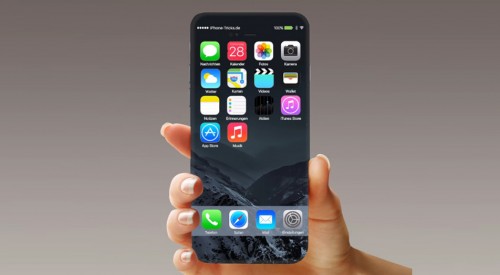 The analysts claim that all three iPhones, namely, the iPhone 8, iPhone 7s, and iPhone 7s Plus will get wireless charging capabilities. Due to complicated manufacturing process of the new premium model and possibly some other factors, this model will be delayed.
Barclays reiterated rumors about the 5.8-inch OLED iPhone 8. The experts believe the handset will get a display with an active area of 5.15 inches. The bottom part of the screen will lack the Home button, but feature virtual buttons for quick actions. Moreover, the Touch ID fingerprint scanner will be placed beneath the front glass.
The 10th anniversary iPhone is said to get a new design and a number of major hardware improvements. Some sources predict 3GB of RAM, better camera, and a larger battery.
[via MacRumors]

Leave a comment