iPhone 8 to Be Similar to iPhone 2G – Report

According to the latest report from the Korean news website ETNews, the iPhone 8 will get a design reminiscent of the first-generation iPhone. The back panel will be rounded and made of glass, industry sources claim.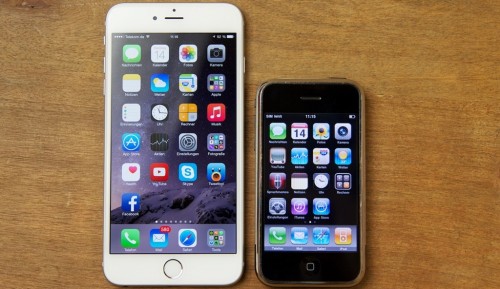 The 5.8-inch iPhone 8 is said to adopt a 'water drop design'. What this means is that Apple will use 3D glass as the main component for the back panel of the phone. The OLED display won't be curved, sources add. Instead, the handset will get 2.5D glass to cover the flat display. To keep the iPhone durable, there will be a metal frame around the device.
The design is allegedly reminiscent of the iPhone 3G and 3GS. Sources say that Apple has selected a 3D glass material on the back case that makes curves around the top, bottom, left and right edges. The edge curve is said to be more gentle and rounded than the existing metal case edges.
Apple used similar design with rounded back panel from the original iPhone to the iPhone 3GS. The iPhone 4 was the first handset to feature a flat glass back shell.
[via iClarified]

Leave a comment