iPhone is getting higher gaming revenue

There are 30,000 games on the iPhone and this number is growing. People pay for games, but exactly how much do they pay? A new report from mobile app analytics company Flurry gives some impressive numbers. Flurry estimates that users spent $500 million on games in the US AppStore during 2009. This is up from $115 million in 2008. Compared to the overall U.S. console and portable video game market, the iPhone/iPod Touch now represents 5% of total video game sales. In just the portable videogame market, the numbers are even more exciting - Apple has 19% of portable games revenue.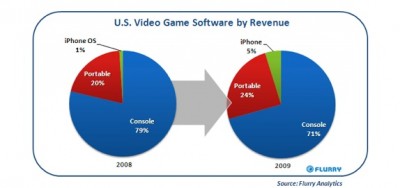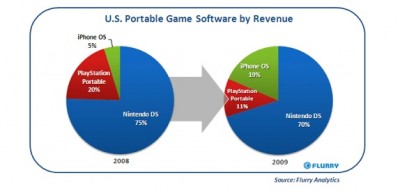 The numbers are especially painful for Sony who had four times as much revenue as Apple in 2008 which dropped to just over half of Apple's revenue in 2009. With the iPad coming soon the iPhone OS will grab even more of that Portable Gaming revenue.

Leave a comment