Official Playboy App for iPhone Approved


On Tuesday, December 8, the official Playboy iPhone app hopped into the App Storу. Everybody can buy it for just $1.99.
The app is a scaled-down iPhone version of the largest selling men's magazine, Playboy, and includes portions of the text from the following well known features … Playboy Interview, Playboy Advisor, 20 Questions, Party Jokes, Fashion and more.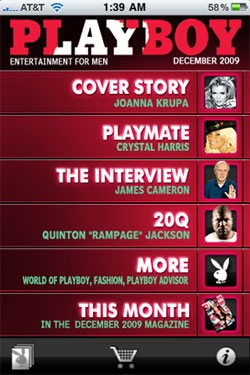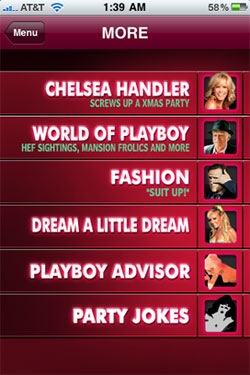 However do not expect to see everything you can find in the magazine. Apple does NOT allow nudity in the App Store. So the application includes the Playmate's intro, data sheet, preview pictures and exclusive behind the scenes preview video. Theresa Hennessey explained: "The pictures are all non-nude or cropped, either from the magazine pictorial or from the Playmate's Playboy.com pictorial."

In addition to the monthly features pulled from the magazine, the Playboy app contains exclusive content as the aforementioned Playmate video, Playmate photographs and Rabbit Head wallpaper.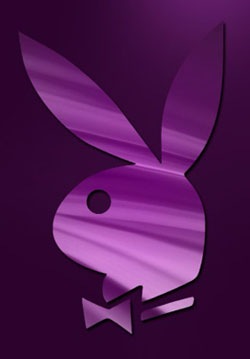 Playboy's app pricing resembles a monthly magazine subscription. "The Playboy app is priced at $1.99" Hennessey said, "and until the next update, will include both the November and December issues. Future issues will be available via in-app purchase at $1.99 each.
Here is a link to AppStore.

Leave a comment