iPhone Sales to Drop Next Year - Morgan Stanley Analyst

According to the latest report from Morgan Stanley analyst Katy Huberty, the iPhone sales may drop next year for the first time ever. The number of iPhones sold in fiscal 2016 may fall by about 6% and make only 218 million units. The calendar 2016 may demonstrate the 2.9% fall and 247 million iPhone units sold to customers.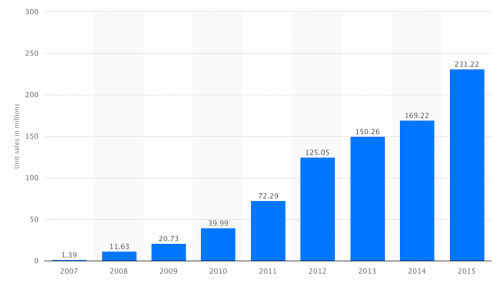 Morgan Stanley thinks that FY2016 iPhones sales will be 218 million – a 5.7% drop — while CY2016 sales will be 224,000 — a 2.9% drop. These predictions are significantly below Huberty's previous estimates, of 247 million for FY2016 and 252 CY2016.
Another reliable expert, Ming-Chi Kuo of KGI Securities has also predicted a substantial decrease in global iPhone shipments. The analyst believes that the number of iPhone 6 and iPhone 6s units may show a 30-40% drop in quarter over quarter sales.
As to the reasons for such results, they include higher prices in some international markets as well as the influence of new Asian smartphone manufacturers that are constantly becoming more popular in Europe and Asia.
[via iClarified]

Leave a comment