iPhone X Specialities and Exclusive Features

Apple Special Event keynote showed the high-end iPhone X and here are the exact specs.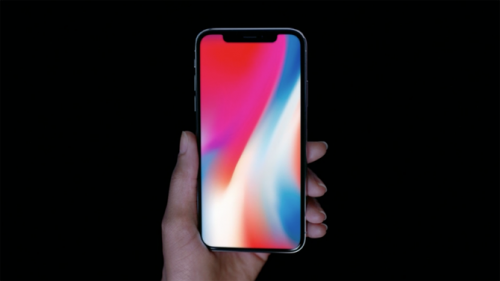 As we already know, there will be the notch for sensors at the top and thin bezels. iPhone X has glass back and stainless steel frame.
Finish options: space gray and silver.
Storage options: 64GB and 256GB.
Battery can last for 21 hours while speaking, 12 hours on the internet, 13 hours of video and 60 hours of audio.
Wireless charging. iPhone X supports Qi charging standard.
Fast charging. iPhone X battery can be charged to 50% in 30 minutes using the USB-C adapters you can buy separately.
iPhone X is water and dust resistant on microscopic level.
iPhone X has 5.8'' OLED True Tone display meaning the colors will adjust to the colors of the surrounding environment.
Camera. iPhone X has 12-megapixel dual-lens rear camera, allowing digital zoom up to 10x and support the new Portrait Lightning feature: camera will define the background and foreground, blurring the former and highlighting the latter. Front camera has been changed significantly, inroducing TrueDepth system for face recognition. Front camera will also support Portrait Lighting.
Video recording. 4K video recording and slo-mo video support.
Audio. iPhone X has stereo speakers and deeper bass.
Unlocking. iPhone X will use facial recognition technology Face ID thanks to TrueDepth front camera. Infrared sensor will make a 3D map of the face and recognize it even in the dark. Facial recognition uses machine learning to adjust to the user's appearance changes. The camera will recognize sight and will not unlock when not looking into it directly.
iPhone X supports animated emojis, called Animoji that can speak with a user's emotions using the same TrueDepth front camera capabilities.
Apple has done a great job working on the iPhone X and putting its latest developments into the device.

Leave a comment