Apple's New Devices are Everything We Already Know

Apple has introduced its new products on Special Apple Event in Steve Jobs Theater. Everything we expected from this event is confirmed.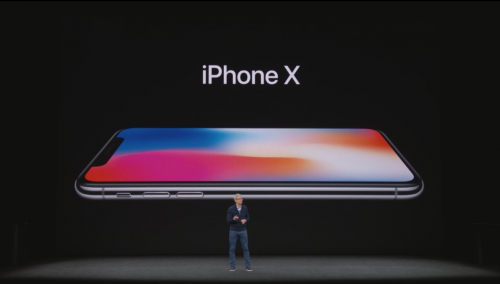 The new wearable has the same visual design as its predecessor and feature new bands from Hermès. It will support cellular calls and share one number with the iPhone. The device will support Apple Music shortly.
There will be two models, with and without cellular, priced respectively $399 and $329.
The device will support 4K movies as well as live sporting events. Apple TV app will be available in seven more countries by the end of the year. It will be possible to play the exclusively developed game Sky with the Apple Remote. The price for Apple TV 4K will start at $179 for 32GB and $199 for 64GB.
iPhone 8 and iPhone 8 Plus
The smartphones will be available in 3 color options: silver, space gray and gold. The models will feature six-core processor and will be 70% faster than iPhone 7. Both iPhones will have 12MP cameras and offer photos with lower noise. iPhone 8 Plus will have dual camera and feature enhanced portrait mode, called portrait lighting.
The two models will support augmented reality and wireless charging of Qi standard. iPhone 8 will come in three storage options: 32, 128, and 256GB, priced from $699. iPhone 8 Plus will ship with 64 and 256GB, price starting from $799. iOS 11 will be available on September 19.
The aforementioned products will be available to pre-order on September 15 and the shipments will start in a week, on September 22.
The high-end Apple anniversary iPhone will be called "iPhone ten". It will feature an edge-to-edge OLED display and all-glass body as expected and will be available in space gray and silver color options. The display, called Super Retina, will be 5.8 inches with resolution 2436x1125px. The battery will last for 2 more hours in comparison with iPhone 7.
The new authentication technology called Face ID will unlock iPhone when looking into the camera, using infrared radiation to make unlocking possible in the dark. Face ID will adapt to the changes in user's appearance thanks to machine learning technology.
iPhone X will feature dual-lens 12MP camera and dual optical image stabilization. The portrait lighting will be supported by the rear as well as the front camera. The device will also support Qi wireless charging and furthermore, it will be possible to charge iPhone X, Apple Watch 3 and AirPods on a single charging mat. iPhone X will be available with 64GB and with 256GB, price starting from $999. The launch will be delayed as predicted: pre-orders will start on October 27 and the shipments will be postponed to November 3.
This is a brief overview of the Apple event. We will cover the details about iPhone X and more in further publications. Stay tuned.

Leave a comment