It Costs Apple $236 to Produce One iPhone 6s Plus Unit - IHS

A new teardown performed by IHS experts has revealed that Apple spends about $236 on the production of the 16GB iPhone 6s Plus. In particular, the component costs are equal to $231.50 and the money spent on the assembly of the device make $4.50. This year's flagship device is $16 more expensive to produce that its predecessor, the iPhone 6 Plus. The component costs are a bit higher this year as Apple has added a number of new components to the device, namely, the 7000 aluminum, 3D Touch display and Taptic Engine.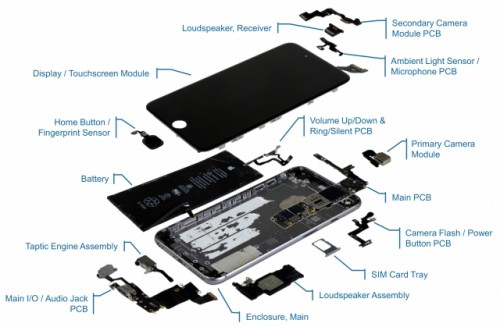 "3D Touch and Apple's Taptic engine are among the more notable feature upgrades found in this latest round of iPhones," said Andrew Rassweiler, senior director of cost benchmarking services for IHS Technology.
As to the retail unsubsidized prices for the 5.5-inch Apple handset, they start from $749. The smaller 4.7-inch iPhone 6s is a bit cheaper and is sold for $649. Looks like now we know why Apple is one of the richest and most successful companies in the world.
What do you think about the iPhone 6s and iPhone 6s Plus? Are you planning purchase one of these handsets in the near future? Leave your comments below.
[via iClarified]

Leave a comment