iTunes Radio Is Coming Right on Time

We all know that Apple will introduce iTunes Radio this fall along with iOS 7. And it seems to be just the right time for such a release. And here's why.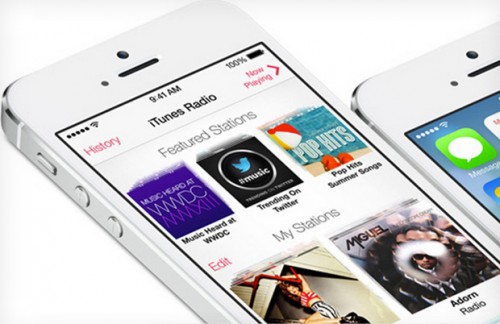 According to the latest research, the percentage of songs downloaded from the Internet falls rapidly while the amount of songs streamed - grows. In the first half of 2013 the number of songs downloaded was 682 million, which is 2.3 percent less than 698 million in 2012. At the same time, experts can trace a 24-percent increase in the amount of songs listened online. How do you like these numbers?
Another interesting research was carried out by Nielsen Entertainment and Billboard. What they did is they took one of the songs from TOP 10 chart and estimated how many times it was downloaded and streamed. So, according to the report, an unknown, but probably very popular song was downloaded more than 5.5 million times and streamed over 188 million times. Well, I guess such result has demonstrated that it's high time Apple released its iTunes Radio.
But isn't it too late? Pandora and the others have been in this industry for years. Would the company from Cupertino be able to compete with them? The answer is - yes, for sure. Latest rumours prove that Apple is now in talks with several studios. If to keep in mind the fact, that this corporation is one of the most influential in the world... well, you know what would happen.
Many years ago Apple caused a music industry revolution with iTunes. Looks like now the guys from California want to make another one with iTunes Radio. And I like that. How about you?

Leave a comment