iTV Entertainment Warns Apple Of Legal Actions If It Uses iTV Name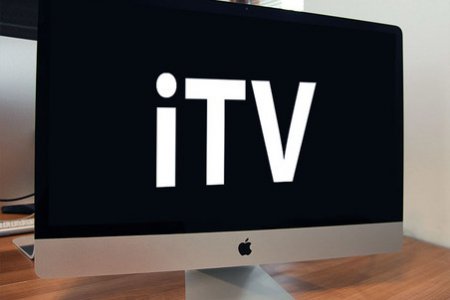 While rumors have been widely circulating that Apple is working on a TV set, no direct evidence of this product has emerged. As for the possible name for the product, some have believed that Apple will name the new TV set "Apple TV", while other suggested the company will prefer the "iTV" name despite it raises branding and trademark issues with other companies such as UK-based ITV network.
While the British company is considered to be the major roadblock to Apple in gaining the rights to the iTV name, there are other companies related to the name. Today CEO of iTV Entertainment Patrick Hughes announced that it will take its case public tomorrow seeking to spur Apple into talks on the trademark and warned Apple of regulatory and/or legal action if the company should launch a TV set under the "iTV" name. The iTV Entertainment does not own a trademark on the "iTV" name, but it owns one on "iTV Entertainment". From a press release planned to be posted tomorrow:
"iTV Entertainment, LLC announced today that its counsel, Bart S. Fisher, had sent a letter to Apple, Inc. board director, Al Gore, suggesting that a meeting be held "to see if an amicable and fair transaction arrangement" could be made between the parties with regard to Apple's use of the "iTV" mark displayed throughout their U.S. Patent No. 2011/0154394 A1 for a product that is rumored to be in development by and being planned for a possible launch in 2012. Apple describes its device as being "an audio and video entertainment center".
Hughes said that iTV Entertainment has used its trademark since 2001 and in August 2010 it made sure that Apple knew of the trademark should the company has been interesting in releasing its upgraded Apple TV set-top box under the name iTV. Hughes notes that Apple did not express interest in acquiring his trademark at that time.

Leave a comment