J.P. Morgan expects Apple to launch iPhone 4-plus and iPhone 5 in September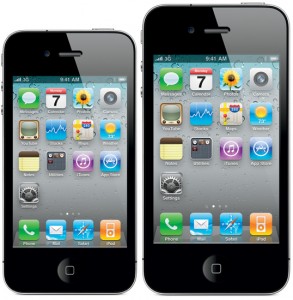 As FinancialPost reports, J.P. Morgan's analyst Mark Morkowitz suggests that Apple will release two models of iPhone in September. The first is the redesigned iPhone 4 -expected iPhone 5 – and the second is a cheap mass market handset with a tentative name "iPhone 4-plus" or "iPhone 4S".
The latter will include most of the current iPhone 4 components and some "minor improvements". iPhone4-plus is expected to cater to mass market, especially China, where 1.33 billion people represent potential consumers for Apple's smartphone.
Mark Moskowitz said:
A device targeting China could add to Apple's super growth rates recently exhibited in the region.

The new iPhone 5 stands to be based on the iPad 2′s A5 processor or a newer A6 version. We also expect 1GB of RAM to increase memory access times.
The device is expected to be a thinner, lighter model (GSM+CDMA) without 4G LTE radio technology (which apparently will be implemented in iPhone 6). The analysts also corroborates rumors that iPhone 5 will include 8 megapixel camera with LED flash and larger display compared to 3.5-inch Retina Display in iPhone 4S.
Moscowitz concludes that with new carriers Sprint and T-Mobile in U.S. and potential agreement with China Telecom Apple could hope for a great demand for new iPhone models when they will be released in September. Also China Telecom is reportedly going to invest $235 million in marketing campaign for upcoming iPhone 5.

Leave a comment