Japan's Disaster Did Not Significantly Affect Apple's Supply Chain


Yesterday DigiTimes published a report where it is said that an earthquake and tsunami in Japan had seriously affected the country's supply chain.
Because of the disaster Apple was only forced to order iPad 2 connectors at Taiwan's Cvilux.  Its previous partner in Japan, namely Hirose Electric, became unable to meet demand for Apple because of a power brownout policy in the country. Now Cvilux's business is expected to become more profitable.

Other component makers in Japan, which still remain to be Apple's partners, include: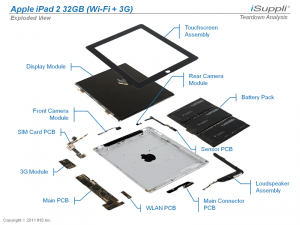 Toshiba Corp. (produces NAND flash)
Elpida Memory Inc. (DRAM)
AKM Semiconductor (electronic compass)
Ashai Glass Co. (reportedly touchscreen overlay glass)
Apple Japan Inc. (system batteries).
Earlier analyst Brian White from Ticongera Securities reported that in order to secure the components produced in Japan Apple sent executives to check the adequate supply of components and has even been offering upfront cash payments. This information was in fact confirmed yesterday at Apple's Q2 Conference Call by Chief Operating Officer Tim Cook.
Cook also commented on events in Japan and said that it didn't have a major impact on pricing or component supplies in Q2 of fiscal 2011. He cautioned that the situation in the country is still unstable, but Apple is interested to stick with its long-term partners there as long as possible.
"They have displayed an incredible resilience that I have personally never seen before".
However, the real economic impact from the disaster in Japan will be seen in Apple's sales.

Leave a comment