Kensington Announced Two New Security Products For iPad And iPhone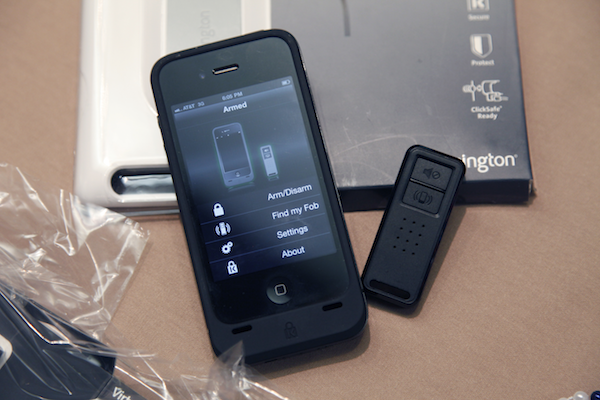 Kensington has announced a couple of security products for iPhone and iPad including lock mechanism SecureBack and intergrated alarm case BungeAir for iPhone.
The $99 BungeeAir includes a key fob, a BungeeAir app and a typical looking iPhone case. You just need to attach the fob to any handy location (for example to your keys) and set your preferences using the app. Now  when you and your iPhone are separated (according to your preferred settings), the fob will buzz and/or beep.
The device will also activate a password screen if the wireless security connection with your iPhone is broken. In addition, you can locate the fob itself or your lost keys by activating the fob through the app.
The case is also capable to prop up your iPhone in portrait and landscape mode and includes the back-up 1500mA battery.

Leave a comment