Leaked Image Reveals iPhone 7 Width and Height

An image that has been recently posted by Nowhereelse lets us take a look at the height and width of the widely-rumored iPhone 7. The leaked schematics reveal that the device may have a height of 138.30mm and width of 67.12mm. What this means is that the new handset will have nearly the same size as its predecessor, the iPhone 6s. Unfortunately, there's no information about the thickness of the device.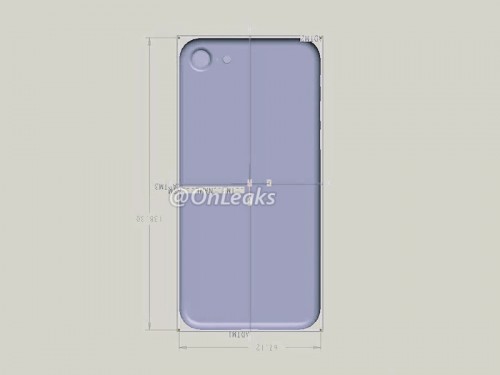 The image has been obtained from reliable insiders, so I think we can believe what we see.
Apart from other things, the leaked photo shows a larger cutout for the rear camera, so the rumors about a better photo sensor may be true.
Notably, the schematic does show what appears to be slightly larger cutout for the camera. While a dual lens camera is rumored for the iPhone 7 Plus, it's also been said that the iPhone 7 could get a larger sensor for improved camera performance.
Apple is expected to release the iPhone 7 alongside its larger brother called the iPhone 7 Plus in September.
[via iClarified]

Leave a comment