Leaked Schematics Suggest that iPhone 6 Will Feature 1GB of RAM

According to what has been recently shared by a Weibo user nicknamed GeekBar, Apple's iPhone 6 will get only 1GB of RAM. This is the same amount of RAM as can be found inside of the iPhone 5, iPhone 5s and iPhone 5c. If the leaked schematics are indeed for the upcoming 4.7-inch or 5.5-inch iPhone 6, we may assume that in terms of the amount of RAM, Apple's next-generation smartphone will be weaker than the existing flagship devices of the rival vendors, which already have 2GB of RAM on board.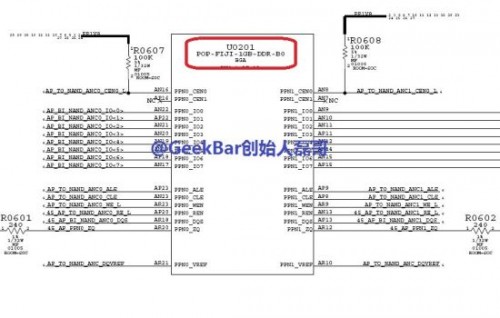 In a world where flagship Android smartphones come with at least 2 GB of RAM, the iPhone 6 doesn't sound powerful enough to compete with the most sought-after devices from the opposite camp. Nevertheless, Apple is a wizard when it comes to optimization and iOS has always been capable of successfully handling the same tasks as Android, while requiring fewer resources.
Apple's iPhone 6 will be released this fall. According to the latest rumors, the device will boast of a larger screen, fast 2.0GHz A8 processor, 802.11ac Wi-Fi, LTE and possibly a long-anticipated NFC chip.
[via iClarified]

Leave a comment