Learning iOS 7: AirDrop [Video]


Apple brings AirDrop to iOS 7, a new way to transfer files between iPhone, iPad, and iPod touch users.
Sending a photo or a document to someone via text or email is fine. But if that someone is right next to you, a text or an email suddenly feels like too many steps. Enter AirDrop for iOS. It lets you quickly and easily share photos, videos, contacts — and anything else from any app with a Share button. Just tap Share, then select the person you want to share with. AirDrop does the rest using Wi-Fi and Bluetooth. No setup required. And transfers are encrypted, so what you share is highly secure.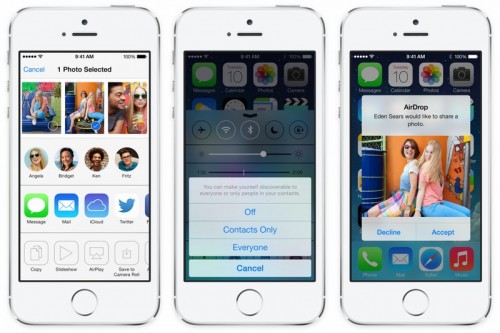 Here's a video showing how it works.

Leave a comment