Lower-Cost iPhone Model Will Lack Retina Display?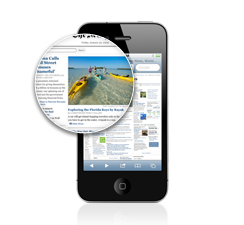 Today an analyst Amit Daryanani from RBC Capital Markets has issued a new research report predicting a launch for both a lower-cost iPhone and the iPhone 5S in June-July timeframe, which is in line with other recent claims. However, Daryanani says that the cheaper iPhone appears to lack a Retina display. He said:
"The low-end iPhone will have the same 4" form factor as the iPhone5 but will have plastic casing and no retina display. With a lower price-point, AAPL will be able to target a growing and important part of the Smartphone market (sub-$400 price-band)".
Daryanani's claim that the cheaper iPhone will not have Retina display conflicts with reports from KGI Securities analyst Ming-Chi Kuo, who claimed that the lower-cost iPhone's display would carry the same resolution of 326 ppi used on all iPhone Retina displays.

Leave a comment