Luca Todesco Teases iOS 10.1.1 Jailbreak on His iPhone 7

A well-known developer Luca Todesco has once again demonstrated the jailbreak of iOS 10. This time the he hacked the iPhone 7 with iOS 10.1.1 on board showing Cydia working on the phone. The news about yet another jailbroken iOS version comes from the hacker's Twitter.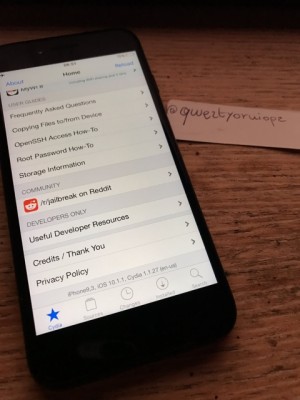 Updated my stuff so it works on 10.1 too now.
Todesco did not leave any other comments, so we assume that the jailbreak can work on all iOS devices supporting iOS 10.
Unfortunately to those who need jailbreak, it is very unlikely that the developer will release a new tool for untethered jailbreak. Todesco is interested primarily in research, not in making a utility for average users.
Do you think someone should release the jailbreak of iOS 10? Why do you need it?

Leave a comment