Mac OS X 10.7 Lion iChat supports Yahoo Messenger protocol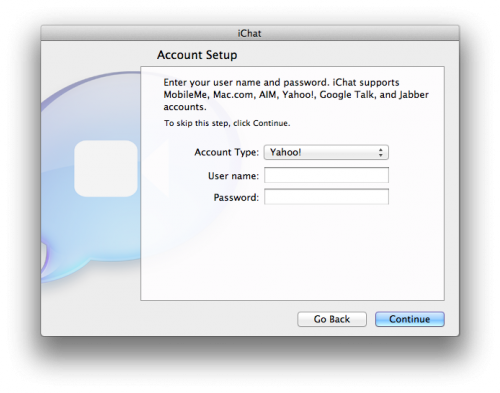 According to blogger iMarck90, Mac OS X Lion's iChat app supports Yahoo Messenger and can transfer text, voice and video chat over Yahoo's IM protocol.
When iChat was introduced by Apple, it was an instant messenger client for proprietary chat protocol of AOL. Later it got a Jabber/XMPP support.

In Lion's iChat Yahoo may be chosen as an account type. However, Yahoo operates its proprietary protocol by itself and didn't make it interoperable with Jabber or AOL type accounts.
Apple has its own solution for video chats called FaceTime so it is interesting why new video support was added to iChat. Maybe it was done because of partnership between Apple and Microsoft, which in turn closely collaborates with Yahoo.

Leave a comment