MacBook Airs will make up half of Apple's labtops in 2011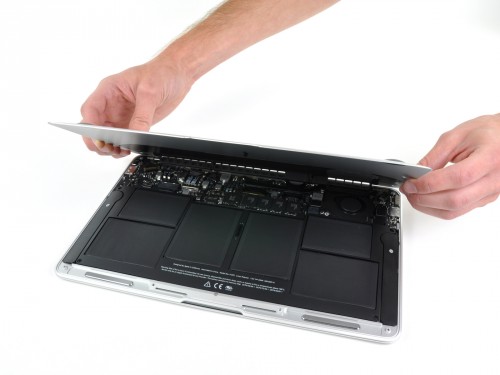 CNET writes on a comment made by analyst Doug Freedman at Gleacher & Company, who says that it is estimated that 48% of all Apple's laptops will be of MacBook Air family:
"How big is this opportunity? In the 4-year lifespan of [Apple's] iconic MacBook Air, units sold as a percentage of its total notebook supply was 8 percent in 2008, 9 percent in 2009, and 17 percent in 2010 to an estimated 48 percent in 2011," he stated.
Advanced Intel Sandy Bridge processors designed for ultraportable laptops (chips can "turbo" or overlock to much higher speeds) were priced today:
Core i7-2637M: 1.7 GHz (turbos to 2.8GHz), 2 cores, 17 watts, 4MB cache, priced at $289
Core i7-2677M: 1.8 GHz (turbos to 2.9GHz), 2 cores 17 watts, 4MB cache, priced at $317
Core i5-2557M: 1.7 GHz (turbos to 2.7GHz), 2 cores 17 watts, 3MB cache, priced at $250
Possibly more important that these chips are based on Intel's newish fab process that will make power efficiency much higher. But the drawback is that they will utilize Intel's slower chipset that doesn't make use of Nvidia's 3xx series graphics.
New MacBook Airs are expected within a month.

Leave a comment