macOS 10.12.4 Beta Displays Native Icons of Windows.EXE Files

According to Vaclav Vancura who works as a Mac product designer at Microsoft, the latest beta of macOS Sierra 10.12.4 displays native icons of executable Windows files instead of using generic images for unknown file types. This, however, doesn't mean that Mac users can launch EXE files on their computers, at least now.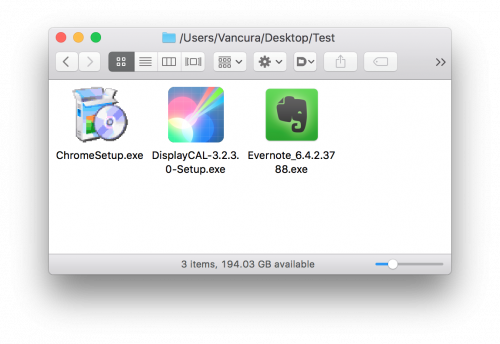 Vancura didn't just show the new look of icons, he suggested his own design aimed at showing users that the EXE files can't be executed on Macs. Frankly speaking, this solution makes sense. When someone sees an icon that looks just like any other on the Mac, they think it should be working, but in fact, that's not true. That's why it is a good idea to make them distinguishable.
If you want to try out the latest macOS Sierra 10.12.4 public beta, you can download it from Apple's website. Before that, you should sign up for the Apple Beta Software Program.

Leave a comment