Microsoft to Release iPad mini Rival Soon?

Looks like soon we shall see another iPad mini rival. This time it's a Microsoft's new tablet called probably Surface mini.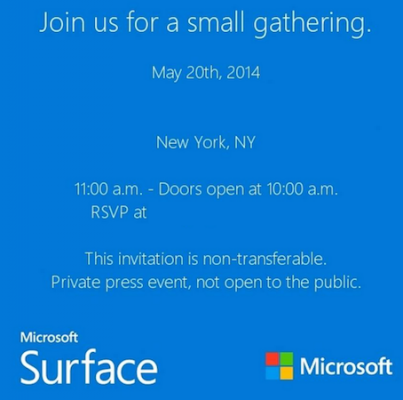 According to what iClarified writes, the company from Redmond has sent invitations for a 'small gathering' to press. It is said to take place on May 20th.
Here's what is written in the invitation:
Join us for a small gathering.

May 20th, 2014

New York, NY

11:00 a.m. - Doors open at 10:00 a.m.

RVSP at

The invitation is non-transferable

Privat press event, not open to the public
Don't you think it would be interesting to see iPad's rival developed and produced by Microsoft? Anyway, we should wait till May 20th.

Leave a comment