Microsoft's Keyboard for iOS Will Support One-Handed Typing Mode

An image showing what appears to be Microsoft's Word Flow keyboard for iOS has been recently shared by The Verge reporters. The image lets us take a look at the iOS device with the new keyboard running in the one-handed typing mode.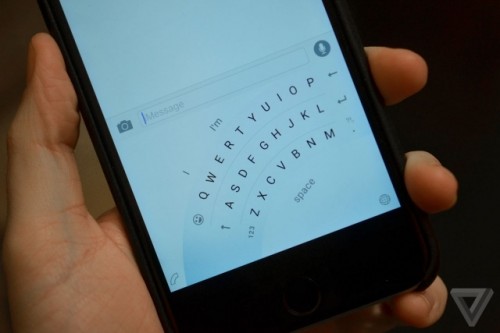 Earlier this month, a rumor appeared on the Internet suggesting that Microsoft was considering a launch of its Word Flow keyboard on iOS, so that the iPhone and iPad owners could experience the benefits of usage of probably one of the most convenient keyboards for portable devices.
The one-handed mode works on each side, allowing you to use either hand to swipe letters or type on the go. Microsoft's Windows 10 Mobile keyboard simply shifts to the side to create a compact keyboard, instead of the fanned key layout used in the iOS version.
Microsoft's Word Flow keyboard for iOS is currently being tested by a small number of developers. As to its public launch, it should take place within next couple of months. The debut of the Word Flow keyboard on Android is reportedly planned for the second half of this year, so if you need it, stay tuned.
[via The Verge]

Leave a comment