Leaked Schematics Reveal iPad Air 3 Design [Image]

According to the leaked schematics showing something similar to the iPad Air 3 design, the tablet will feature a rear LED flash as well as four speakers at the top and bottom of its aluminum body. The image, which is available below, was obtained by Nowhereelse.fr from a reliable source who was correct in the past. I believe the device shown on the leaked schematics is indeed the next-generation iPad Air since it looks similar to the devices of the current lineup.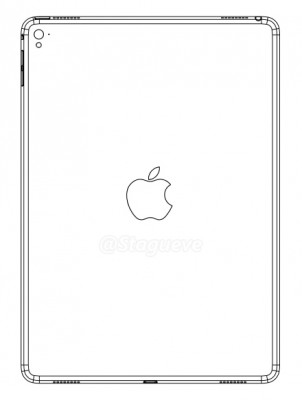 Unfortunately, the specs of the upcoming Apple-branded tablet remain unknown. It may get a better processor and have iOS 9.3 pre-installed.
The sketch [below] tells us that the Air iPad 3 should be in the form of an iPad Pro small. The presence of four integrated speakers to the ends of bottom and top as a feature until now reserved for the towering Californian tablet 12.9 inches.
Once again, Apple may announce the new iPad Air 3 at a media event in march alongside the 4-inch iPhone 5SE and possibly new Apple Watch bands. We'll keep an eye on the topic and let you know additional details as they surface on the Internet.
[via iClarified]

Leave a comment