Mobile advertisers take a second look on dumbphones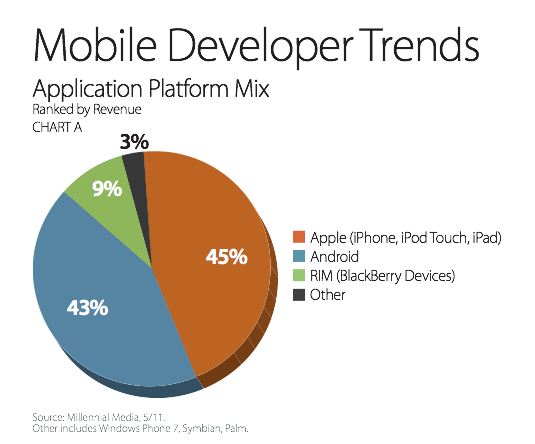 Here is good news for RIM so regularly criticized by Apple: advertisers of mobile devices didn't forget about the platform and are currently taking a second look on it, which results in rising of dumb phone advertising, stated an advertising network Millennial Media this Wednesday.
This surprising comeback has expressed in 6 percent grew of mobile ads on RIM devices in May, while "feature phones" make up 17 percent of Feature Phone, Smartphone and Connected Devices mix in May, as estimated by Millennial Media. The key to these surprising figures may be in the BlackBerry Curve and BlackBerry Bold 2 taking a place among top five mobile phones using served ads.

Apple has been a leader for 20 months in a row with about 31 percent share of the device market. Its closest competitor Samsung takes second position with 13.9 percent share, according to assessments of the measurement firm. In addition, ads on iPads surged up approximately by a third with 29 percent registered growth from April.
The lead of iOS over Android is somewhat narrowed to 45 percent versus 43 percent in May, from 50 percent versus 39 percent of Android in April. Also, Android devices extended its lead over the iPhone and now it make up 53 percent versus 27 percent in May, from April's 53 versus 28 percent.

Leave a comment