More features on iPhone 4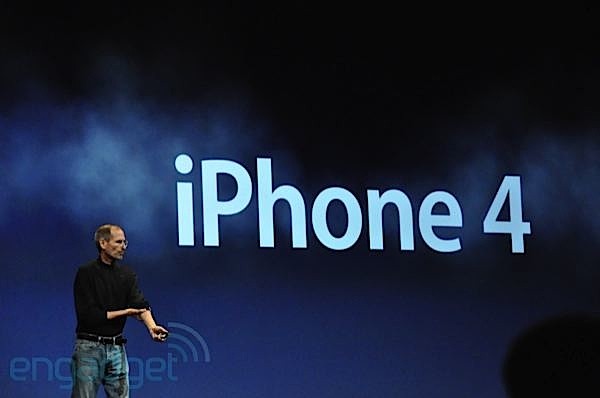 So iPhone 4 is finally unveiled and what do we have in it? Here is a list of hardware upgrades:

The stainless steel band works as antenna system for GSM / UMTS module (that's why the device is not called "iPhone 4G").
The device is 25% thinner
Front facing camera added.
Rear camera now has 5MP resolution, LED flash, 5X digital zoom, ability to record 720p/30fps video.
New IPS-display now has 960x640 resolution or 326 ppi (which is beyond the human eye's limit of distinction, according to Apple), and 800:1 contrast.
New battery allows 7 hours of 3G talk, 10 hours of WiFi browsing, 6 hours of 3G browsing, 40 hours of music and 10 hours of video.
The device now supports 802.11n Wifi protocol.
As of software part, iPhone OS 4 (which is now called as iOS 4) now has an ability to automatically enlarge text and buttons of applications for high resolution. But to make apps fully compatible with new iPhone developers should improve it "a little bit".  There is also new gyroscope, and devs can access it along with compass and accelerometer with a new "Core Motion" API.
If you'll make an HD-video, you can work it up with a new iMovie app that costs only $4.99. iOS 4 also allows changing default search provider to Bing.  There is a new feature called "FaceTime" that worth mentioning too. It works only via WiFi and allows enabling video chat between two iPhones 4 without any additional setup. FaceTime can use front and rear camera as well.
The price for the 16 GB model will be $199, 32 GB model will cost $299. iPhone 4 will be shipped on June 24. 3GS model's price will be dropped to $99, and iPhone 3G will completely disappear. Pre-orders are starting in a week. Sales will be launched in US, Germany, France, Japan and UK, but 18 more countries will follow in July.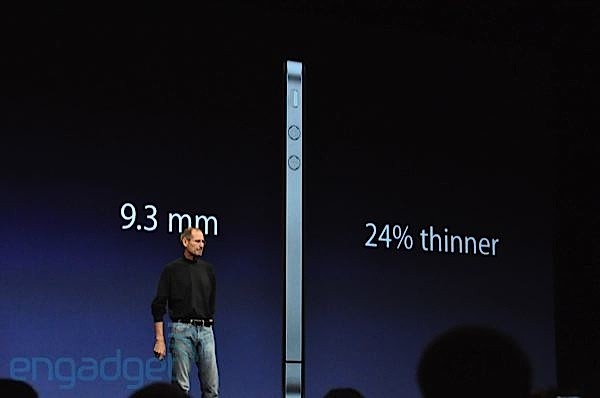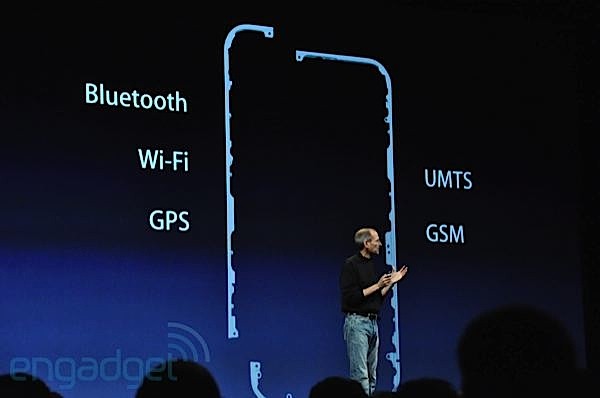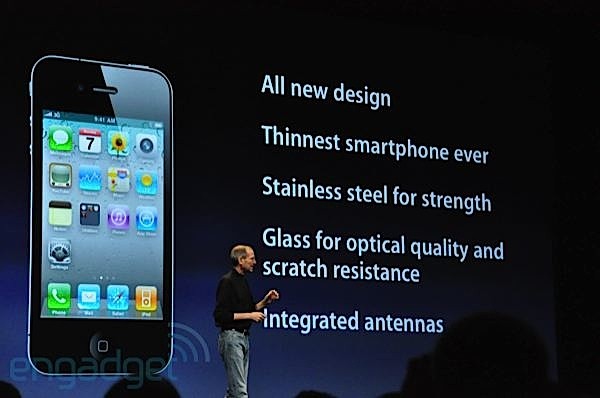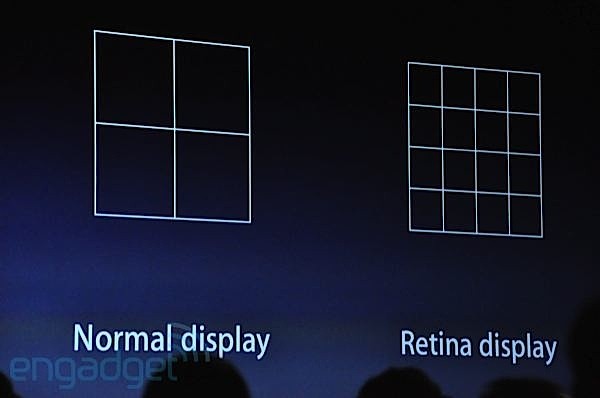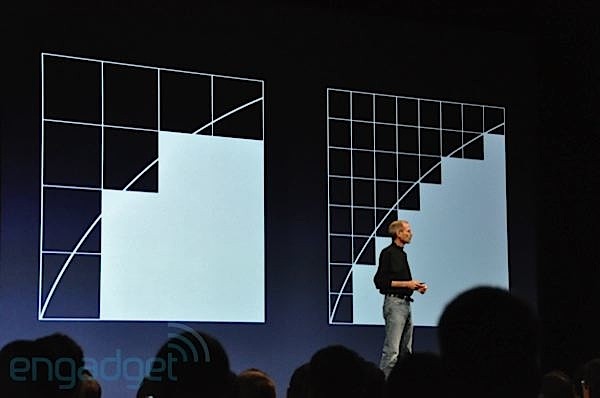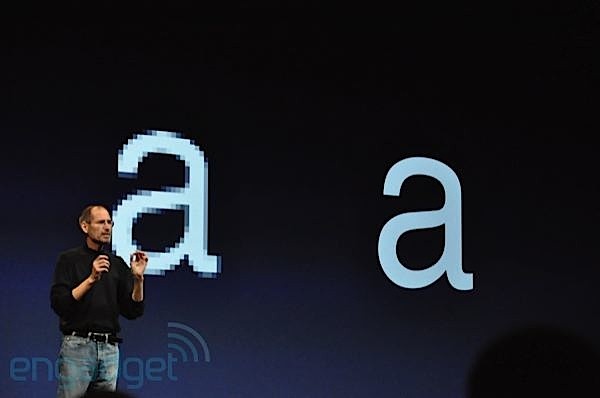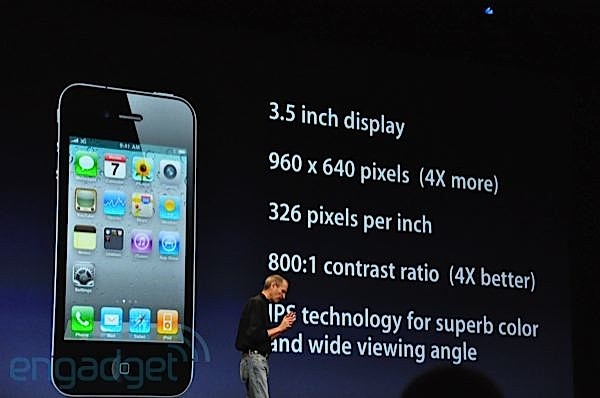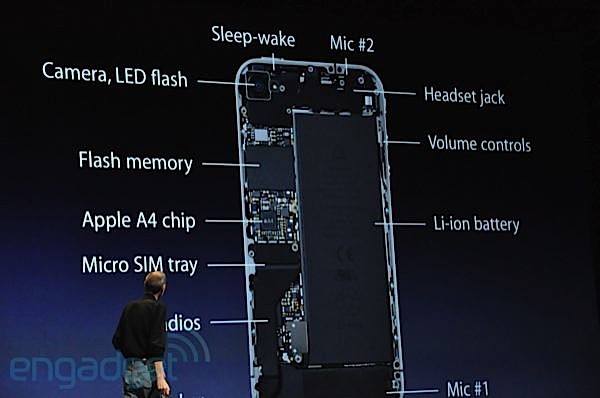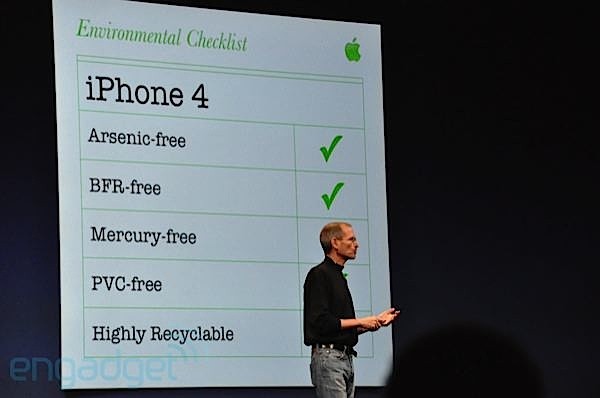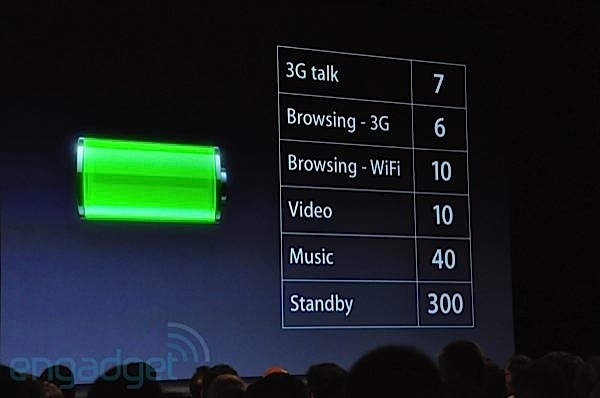 Leave a comment