'Motor Noises' Come from Apple's Secret Car Testing Facility

A man from Sunnyvale, who lives near Apple's top-secret car-testing facility has recently complained about the 'motor noises' coming from the Apple-owned buildings late at night. This looks like a good proof of the existence of the Apple-branded car prototype that is reportedly codenamed 'Titan'.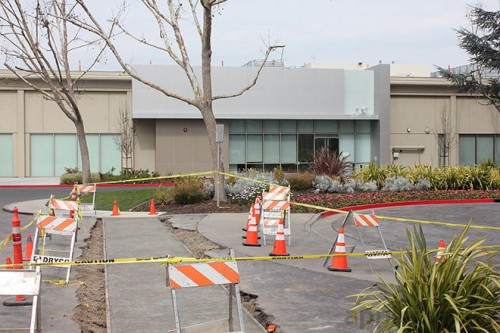 Below you will find a copy of the complaint issued to the Sunnyvale authorities.
"(Do) there have to (be) motor noises at 11:00 p.m. at night like last night?" the resident wrote to the city of Sunnyvale. "Even with the windows closed I could still hear it."
Apple has reportedly created something like an "auto work area" and "repair garage" at the aforementioned location and it is currently not entirely clear whether the noises are related to the mysterious Apple car engine or to the construction work conducted inside or outside the buildings.
Apple hasn't yet commented on the rumors about the development of the electric vehicle, however, a wide number of insiders believe the car is already at the early stages of development. Its public debut, according to sources, may take place in 2019 or 2020.
[via iClarified]

Leave a comment