MWSF 2010: TellTale Games, Armpockets, customized iPhone cases, and Flook

TellTale Games finally released Tales of Monkey Island for Mac. One married couple creates armpockets with its own hands. From now on you can create and order your own customized case for iPhone. Location browser for urban discoveries is called Flook. To know more read the rest of the post.
TellTale Games released a Mac version of Tales of Monkey Island! The latter is a 3D adventure game that was released for PC and WiiWare in 2009. The game is available for purchase for $34.95 or you can download a free demo.
Telltale Games also announced the next games to release on Mac will be Wallace & Gromit's Grand Adventures, Sam & Max, and Strong Bad's Cool Game for Attractive People.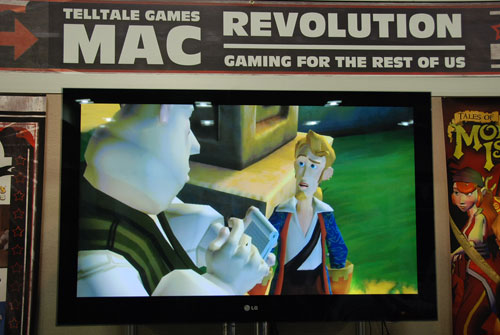 While many companies announced their new hi-tech products on the MWSF, there was a family who have been making armpocket cases by their own hands. Jyette Nielsen and Mark Morgan are the married couple of runners who needed a sweat-proof and secure case to keep their gadgets in. And the armpocket was the best solution for it. It is made of renewable and high-quality materials like natural bamboo and recycled bottle plastic. Armpockets are little bigger that standart cases and they have a "flexi-lock" audio ports to hold the headphone cord hard. Its material is moisture resistant and your arm is gripped well while the padding holding your phone securely in place. The price is $22.95-$32.95 depending on the model you'll choose.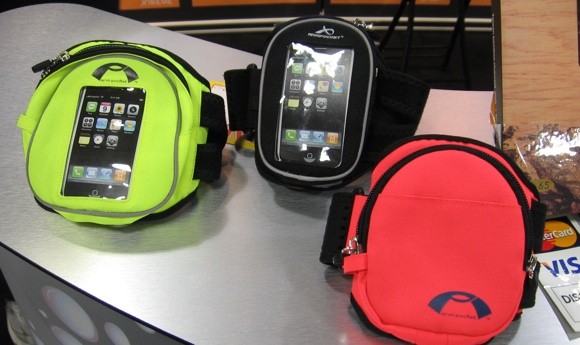 From now on you can design the iPhone case of your own with MyFrogz iPhone app. How does it works? First you go into AT&T store and buy a card with a code on it for $39.99. Then you create a case in the MyFrogz iPhone app and enter the code from the store. After that iFrogz will send you your customized iPhone case. As you see on the picture below the variants of case to create are not something special, but the service by itself is very interesting.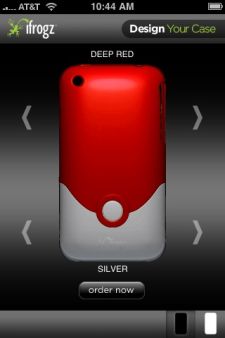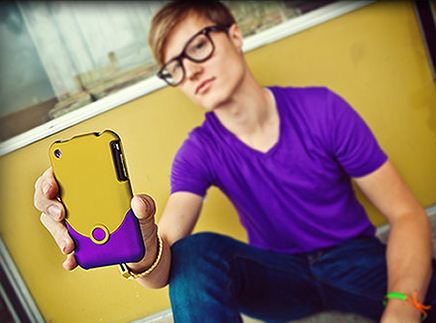 Flook is another innovative iPhone application for location-based search of urban discovery. With Flook your walk through the town can be turned into some kind of an adventure with its audio and image annotations and growing popularity of the most intriguing spots. The co-founder of Ambient Industries Tristan Brotherton said the Flook is a location browser that has all the opportunities to know everything you see in the area nearby.

Leave a comment