Microsoft's My Documents Folder Now Is On iPad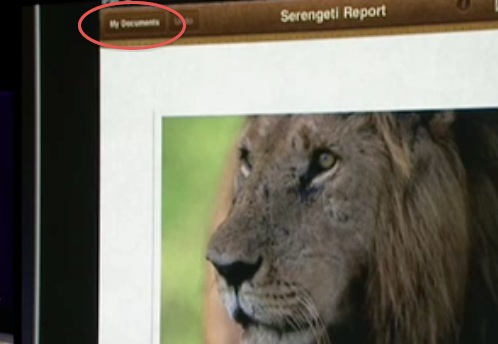 Giles Turnbull from the CultOfMac noticed one interesting thing in the video of Apple's official iPad announcement event.
At 1:04 of the video (the picture above) Phil Schiller demonstrates the new iWork for iPad. On the picture we can see a Keynote and visible in the left corner of the screen button called "My Presentations". When he moves on to Pages, "My Documents" can be seen clearly. And it really reminds of Windows 95!
Still it is not clear, is this just a Pages feature or maybe a system-wide folder that can be used by other apps. And eventually, "My Documents" may only be a working title with a possibility to be renamed when iWork for iPad will actually be released.
[via]

Leave a comment