News tagged 'My Documents'

2:39PM
We're off to get hands-on, and we'll be broadcasting again soon. Thanks for joining the fun!
2:38PM
Sorry folks, no iPhone 5... yet....

Leave a comment, read comments [2]

9to5mac found several interesting facts from Apple's iPad commercial.
The first one is about iBookstore pricing. They to be below hardcover books, audiobook, paperback prices and even Kindles's pricing. For example, Ted Kennedy's memoir, True Compass costs $23 for the hardcover, $19.25 for the B&W Kindle version and $14.95 for the iPad version. Other books show similar prices.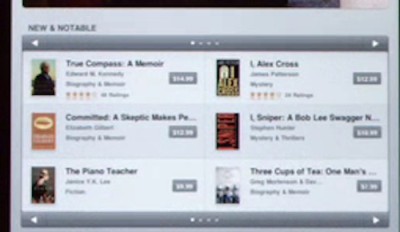 It looks like Apple will store documents on the iPad in a "My Documents" folder, at least for iWork touch. This is funny that Apple had chosen this name. This perhaps will make life easier for PC people. You can see that on the screenshot below:

Leave a comment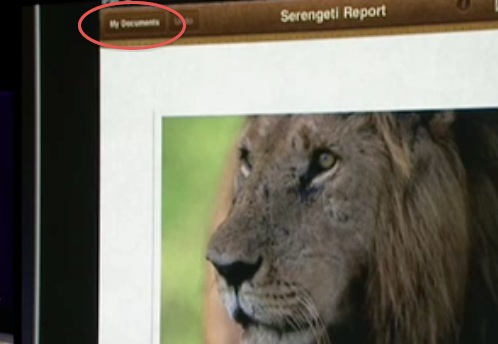 Giles Turnbull from the CultOfMac noticed one interesting thing in the video of Apple's official iPad announcement event.
At 1:04 of the video (the picture above) Phil Schiller demonstrates the new iWork for iPad. On the picture we can see a Keynote and visible in the left corner of the screen button called "My Presentations". When he moves on to Pages, "My Documents" can be seen clearly. And it really reminds of Windows 95!
Still it is not clear, is this just a Pages feature or maybe a system-wide folder that can be used by other apps. And eventually, "My Documents" may only be a working title with a possibility to be renamed when iWork for iPad will actually be released.
[via]

Leave a comment