New Alleged Images of iPhone 7 Plus Dual Camera Module Surface Online

One can find a lot of rumors about the dual camera in the new iPhone 7 Plus on the Internet these days. Today, images of the possible camera module appeared on one Taiwanese site. These images are very similar to the photos that were shared two months ago by the Chinese insiders.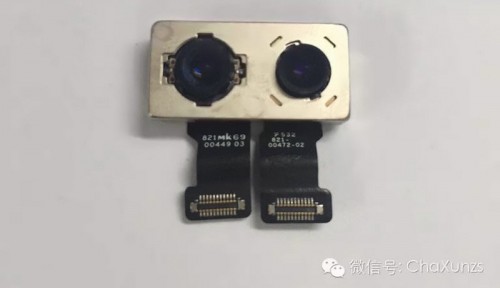 All these leaks show the same two lenses. The one the left is smaller, but has a bigger enclosure and the one on the right is wider, but has a smaller enclosure. Of course, it can't be confirmed whether the photos are legitimate or not. Anyway, many things point to the start of production of the aforementioned components in the near future.
The camera on the photos is labeled with the "821" part number, which Apple has used in the past. Moreover, several manufacturers say that Apple has been experimenting with the dual-lens module for a considerably long period of time. Therefore, rumors about camera upgrade may be true.
Apple is said to include the dual-lens setup in the iPhone 7 Plus. It is also believed that the enhanced sensor will bring 2-3x optical zoom capabilities.
Apple is set to release the iPhone 7 and the iPhone 7 Plus in September.

Leave a comment