New Alleged iPhone 7 Plus Photo: Dual Lens Camera and Smart Connector

Another alleged photo of the back panel of the new iPhone 7 Plus appeared on the Internet today. The one with the dual camera, as you may guess.
On the image, we can see one large cutout with two cameras. As it was mentioned previously, the new camera will have 2-3x zoom capabilities. A number of manufacturers are already working on the redesigned sensor for Apple.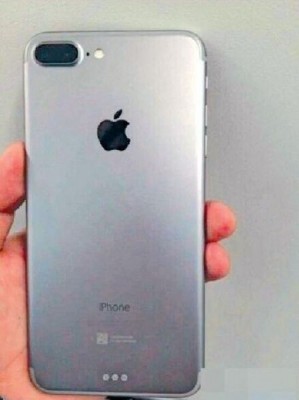 Another interesting detail about today's photo is three dots above the Lightning port. They can mean that there will be a new Smart Connector port on the phone, which is now present on the iPad Pro. On the iPad, the port is used to connect a Smart Keyboard, but it is quite unclear how it's going to be utilized on the iPhone.
Apart from the other things, today's image is the second one that shows a device with no antenna bands across the back panel. As for the headphone jack, it's hard to tell from this picture whether it's there or not.
Stay tuned for more updates and leaked images.

Leave a comment